Mental Health Billing services
In today's ever-changing environment of Healthcare regulations & technology, the Practices need an innovative partner for Medical billing services who can help in improving clinical & financial workflows, increasing Profitability, & reducing practice operational expenses. Outsource medical billing can be beneficial for medical practices, as the billing companies have better control over the Revenue Cycle processes & are aware of any changes to the regulations and how that may impact the practice. Outsourcing provides operational benefits, increased control, quick resubmission of claims, and faster payment collections.
Psychological Testing and Medical Management Services
In the Mental Health Billing Services arena, patients and insurers are billed primarily for therapy, psychological testing and medical management services. Commercial insurances and state programs (Medicaid) outsource their mental health claims to third party programs, that's why while submitting claims the Insurance selection is important to avoid rejections and to makes sure that the claims are submitted to the correct payer to avoid payment delays. Insurance has different rules and regulation based on their programs / coverages. We should understand that how many visits are allowed, and a maximum number of treatments the insurance will pay as per the Plan Coverage.
The large Mental Health Practices hire the dedicated employees to focus fully on their billing services but small group or solo practices with limited administrative support for billing and other office duties try to do the billing in-house but sooner or later it creates time management problems, pre-authorization, eligibility issues and payment delays. In many cases, the patients are even not aware of Coverages changes to their insurance plan and in few cases the clients have changed jobs and have a new plan or lost their coverage.
At Physician RCM, we have worked with medical practices regardless of practice size, specialty, or collection. We believe that the precise eligibility verification directly impacts the reimbursements, minimize the Denials / Rejections, help to submit clean claims & to increase upfront collections.
It is important to understand the types of covered Mental Health Billing Services. For example, some insurance payers will only cover services by specific providers, such as physicians, psychiatrists, clinical psychologists and clinical social workers. The services offered are
Family medical psychotherapy
Group psychotherapy
Psychiatric therapeutic services
Psychiatric diagnostic review
The medical record management is Essential in Mental Health Billing Services, an incomplete or inaccurate medical record would reflect that services are unnecessary for the patient. This issue often results in delayed payments from the insurance payers, making it difficult for behavioral health providers to maintain their cash flows. Proper medical record documentation is a vital communication tool used between mental health service providers and insurance Payers. The accurate and up-to-date medical record documentation reduces the risk of denials, administrative litigation and penalties. The clinical records include:
Patient Treatment & Mental Health / Medical History
Diagnoses & Test Results (Any revisions of the diagnosis)
Physical Exam, Assessment & Clinical Impression
Plan of Care for the Patient, Patient's Progress, etc.
We have different Mental Health Billing Services with varying restraints that can make it more difficult for a practice and a group while handling with different insurance payers. The typical element is the complex set of payer oriented rules and regulation. There is a wide range of elements that contribute to the differences in these services like, length of a session, location of services performed, therapeutic services, age of the patient and their willingness, coverage and payer plan type affect coding and billing. Few payers require pre-authorization, which means that patients must get permission prior to receiving treatments for some mental health services. This practice lengthen the insurance billing and the practices / Provider offices with a limited administrative support or billing staff often makes errors that lead to rejections / denials and delayed payments.
To avoid these situations, we always suggest outsourcing your Mental Health Billing to Outsourced billing company as the team are composed of experts with a sound experience in handling various medical billing software & follow strict quality standards which cuts the room for errors that may lead to Denials. At Physician RCM, we know how to bill for therapy services, which elements can speed up insurance billing and ensure a decrease in errors — benefitting mental health providers and patients. Like few Mental Health Billing Services tips that can help to make the process smoother and increases the profitability.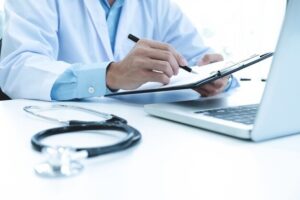 Check if pre-authorization is required (especially for non-standard therapy session)
Update patient Insurance Eligibility / Demographic information regularly
Timely Filling of the Insurance Claims
Identify inaccuracies / denial Reasons to improve Clean Claims
It is challenging for the practices to process billing with in-house staff because of the billing complexities, frequently changing regulations, new technologies. Insurance payers offer different levels of coverage to their subscribers and to avoid revenue leakage we need to address the common billing errors to minimize the denials which boost Practice profitability & Cash flow. At Physician RCM, we work closely with insurance payers, verify patient insurance eligibility, and know their process, resulting in faster revenue recovery for clients.